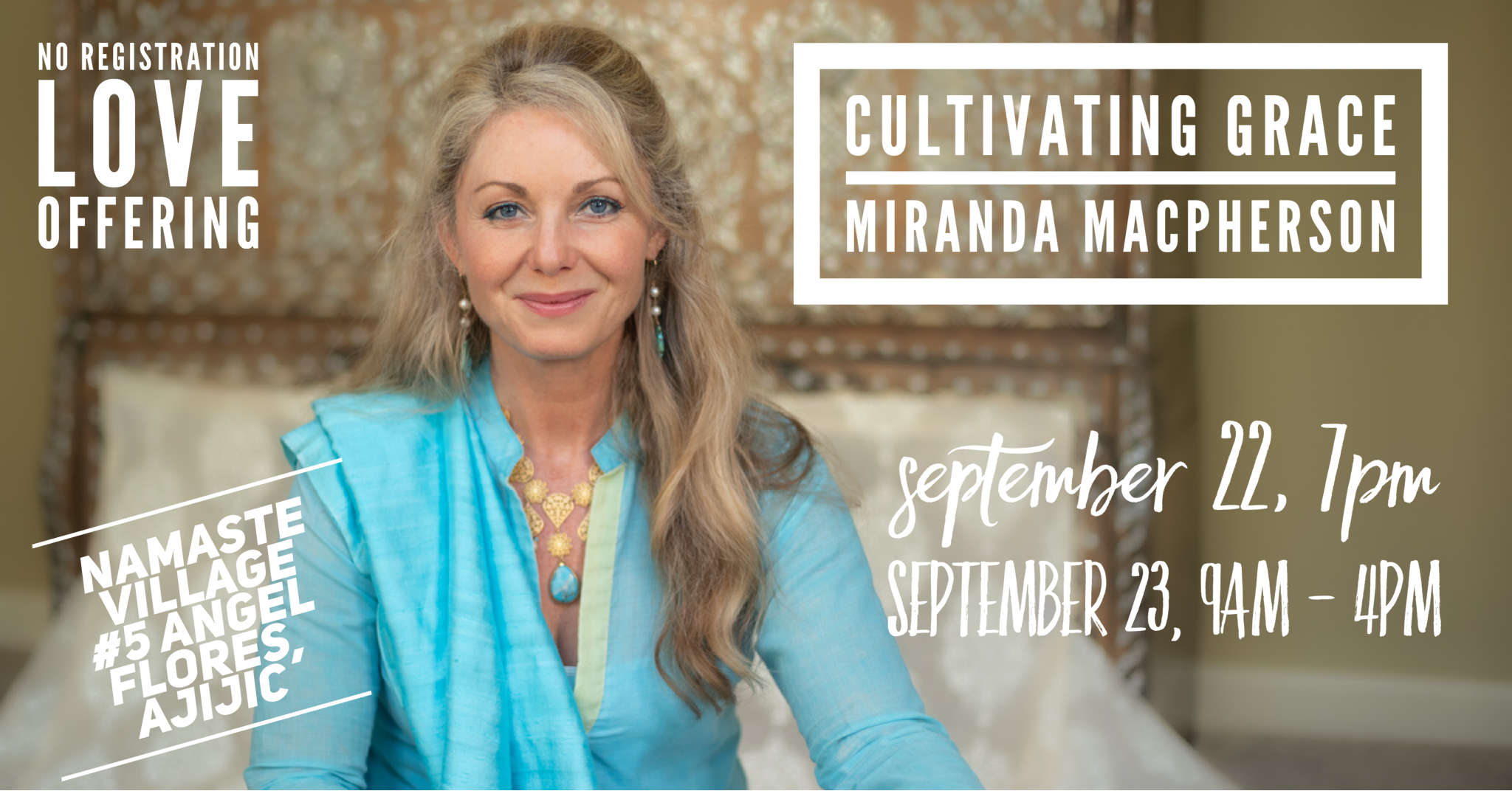 An Evening of Grace – Ajijic, Mexico
September 22 @ 7:00 pm

-

9:00 pm
Regardless of your spiritual background, the word "Grace", evokes a felt sense of something subtle, yet substantial, full of beauty and inspiration. But what, exactly IS Grace? More importantly, how do we gain access that we may find true fulfillment and become the most graceful human beings we possibly can in these times?
The world's great mystical traditions agree that Grace comes alive through surrender. This occurs not through trying to annihilate your ego, as is commonly presented. Nor does Grace open through denying your tendencies of fear and control, nor though merely trying to merely transcend your humanity. Rather, surrender occurs through a practice Miranda calls Ego Relaxation—a transmission and a practice for bringing Grace alive by learning to be open and undefended with what is.
Miranda will speak from the heart on the themes we all grapple with, and what has made the biggest difference to her life-long awakening process and the lives of countless veterans of the spiritual path she has guided on the inner journey home.
Come if you want to be deeply inspired, your spiritual life re-invigorated by a Presence deeper than your mind. The evening will include not only her powerful transmission and wisdom, but also a beautiful meditation and some music to help you receive the spiritual nourishment you most need.
This is a hybrid event so if you wish to join via Zoom, please use this link – https://us06web.zoom.us/j/4209113930
NO REGISTRATION
SUGGESTED DONATION – 200-250 pesos
For more information, please email Susan Mashkes
Related Events