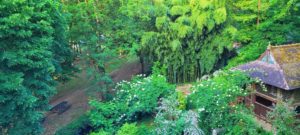 The retreat at le Moulin was excellent in every way, from being in the most beautiful location conducive to peace and relaxation to the fact that the team had organized everything you could possibly need for your stay. Miranda's teaching facilitated deep healing and profound realizations,coupled with being down to earth and fun. The in person experience in this amazing venue was really powerful and I am so glad to have take the time to do it.

Dee, Ireland (participant in Miranda's retreat at Le Moulin de Chaves in 2022)
THE MOULIN IS, AT HEART, A PLACE TO BE  – To put aside the outer focused busy-ness of our everyday lives and turn inwards to explore body, heart, mind, and life.