"Receiving the blessings of Grace fills you from within
and reminds you that every second of life is a gift."
One aspect of living the way of grace is becoming more conscious of what we buy, where and how it is made, and where we purchase it from.  With this in mind, I decided to support independent booksellers all over the world by setting up
my bookshop at www.bookshop.org
 which you can now purchase from if you live in the US, UK, or Spain.
This shop includes both my own books, audiobooks and the Cultivating Grace card deck as well as my personal reading recommendations to support your ongoing awakening process. I will continue to add to these lists so I recommend that you bookmark them for future reference.
Bookshop.org
believes that local bookstores are essential community hubs that foster culture, curiosity, and a love of reading, and they are committed to helping them thrive. So every purchase on the site financially supports independent bookstores. This platform gives independent bookstores tools to compete online and financial support to help them maintain their presence in local communities.
So, if you are looking for some inspirational reading and/or spiritual study and you live in the US, UK, or Spain, I invite you to consider supporting your local independent booksellers by purchasing
here
.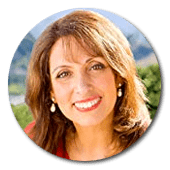 "Miranda gives us a loving and lucid guide for the journey of spiritual surrender. For anyone ready to give up the struggle and relax into the arms of The Divine, Miranda will show you the way. "
Marci Shimoff, New York Times Bestselling Author of "Happy For No Reason"